Part of exploring income opportunities is to get educated regarding who is hiring, and what they are paying. Find out if they require workers to be in the office or if they have remote positions. As our world changes, more and more companies are hiring remote workers.
Take a look at… INCOME IDEAS VIDEO PLAYLIST
By the way – I do not receive any income from any of the suggestions I've listed below (or above). These are resources that I've discovered that I thought would be helpful to you.C

Rebuilding your life after traumatic events, or lifetime traumas can be overwhelming, to say the least.  These are just a few listings to help make things easier when you are facing emergency needs, or need to create additional income on the side.  These are by no means, the only resources available. 
*Resources listed below are not necessarily endorsed by me but are offered for your convenience only. Please do your research!

HUD sponsors housing counseling agencies throughout the country that can provide advice on buying a home, renting, defaults, foreclosures, and credit issues.

Our website offers details on programs that help blacks with finding help with groceries, utility bills, rent, college, medications, childcare, medical bills, housing, and more.
This directory describes and provides links to a sampling of organizations and resources for banks interested in lending, investing, or providing retail financial services in Indian Country.
The following websites are terrific resources for either supplementing your income or building an income source as a self-employed person or freelancer.
For Writers, Tutors, and Typists

Writers Work connects anyone interested in writing, with the companies that need them desperately.

Join the TranscribeMe professional crowd and start working on projects and making money.
Bring high quality English education to every English learner in the world. Become and English Tutor.
SUGGESTED ARTICLES:  (opens a new window to another site)
Virtual Assistants & Remote Workers

Remote jobs posted everyday. Easy to navigate site. Scroll to the footer to view categories.
SUGGESTED ARTICLES:  (opens a new window to another site)
TRENDS / STATISTICS for Remote Working
Driver & Helper Opportunities

Drive people or restaurant eats. Drive on the platform with the largest network of active riders.

The Lyft Driver app and its features help you make money you can depend on. When you're ready, cash out instantly.
With Grubhub, it's easy to earn competitive pay, keep 100% of your tips and create your own flexible schedule.

We empower local businesses and local drivers (called Dashers) with opportunities to earn, work, and live.

Shop and earn money delivering groceries and items to customers. Every Completed Delivery Puts Money in Your Pockets.

Becoming a CareDriver is a great way set your own hours, support our future generations, and get paid.

Get help from thousands of trusted Taskers for everything from errands to contactless deliveries.
Other Income / Volunteer / Helpful Ideas

We believe everything belongs somewhere. So we're on a friendly mission: to match people's empty space with other people's extra stuff. Hosts earn money by giving their empty storage spaces a job.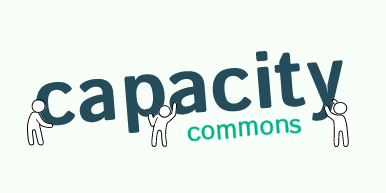 Capacity Commons features a free suite of resources to support your organization wherever you are in your pro bono journey.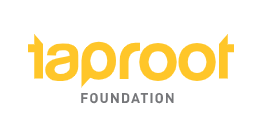 We help nonprofits and social change organizations solve critical challenges in their communities with the support of skilled volunteers sharing their expertise pro bono.
NOTE: Do your research! The search engines are there for a reason.
You'll find stories, reviews, and informative articles when you search with targeted keywords. Examples:  (name of company), reviews, pay, pricing, or ask questions like, "what is it like driving for (insert company name)," "things to look out for when driving for (insert company name)", etc.
More Informative and Helpful Articles
Immediate financial help is available for struggling families and those facing unexpected income loss, disability, disaster or other crises. Most programs evaluate families to ensure that they qualify before offering assistance.
---
How to Get Emergency Cash Assistance
Often referred to simply as "welfare," the Temporary Assistance for Needy Families program provides emergency, short-term cash assistance. Before receiving emergency or immediate cash assistance, you must apply for the benefits through your local social or human services office.
---
Begin by applying for financial assistance through your local health and human services office. Some counties provide one-time financial hardship grants but require that you apply for the federal Temporary Assistance for Needy Families program, food stamps, and other assistance programs first.
Comments and Reader Suggestions
You are invited to post any ideas, tips, or helpful advice for those who are looking for additional income on the side, or who need emergency relief. (NOTE:  All comments are monitored and spam will not be accepted.)